Schmear it on, stir it in.
A bagel without cream cheese is like a day without sunshine. And sure, it can't be sunny every day. But you can have a delicious dollop of Moocho Just Plain Yum on your bagel (or swirled into pasta sauce or whipped into mashed potatoes) every single day if you want.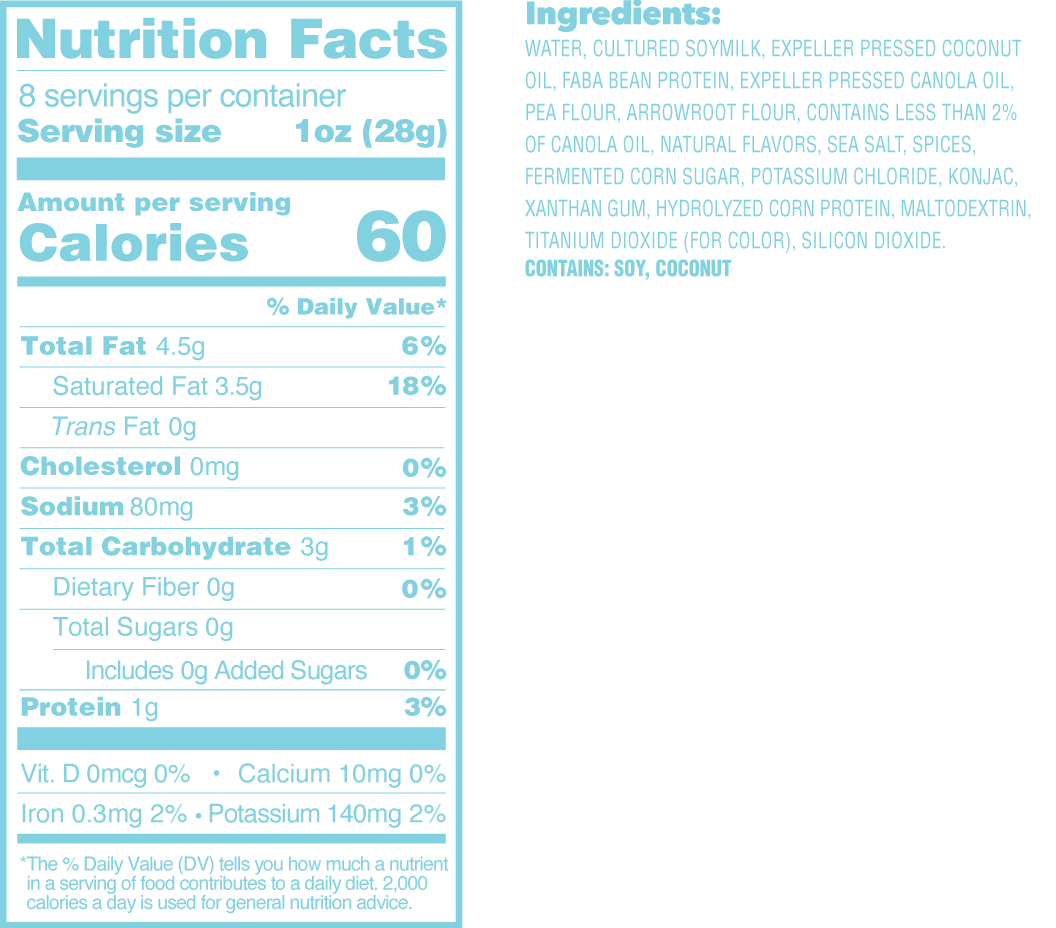 Moocho Just Plain Yum Spread is made with cultured soy milk for irresistible creamy-meets-tangy flavor.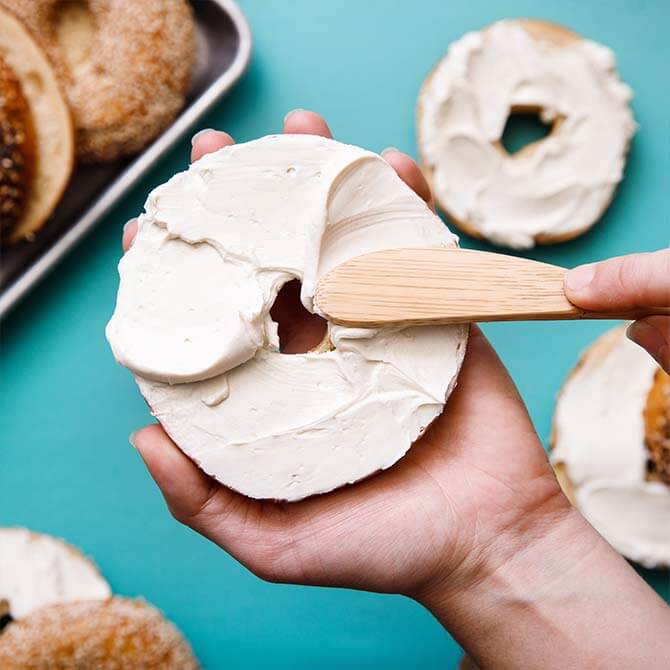 We're just getting started. Check back often to see when we're in your neighborhood. And make sure if you don't see us, have a chat with your grocery manager.