Bring the happy.
We're here for it. Food that makes us smile, that is. We're here for potlucks and pizza parties, cupcakes with cream cheese frosting and everything bagels with extra schmear. And nachos. We're definitely here for nachos.
We're here for listening to our cravings and answering, "Why not?" We're here for food that makes us happy—not just kind of happy, cheesecake happy. We're here for eating exactly what we want today, tomorrow, and 10 years from now. For grocery aisles stocked with endless reasons to say "yes." For shopping carts overloaded with chances to double down on deliciousness.
And we're here to have as much fun as we possibly can while doing it.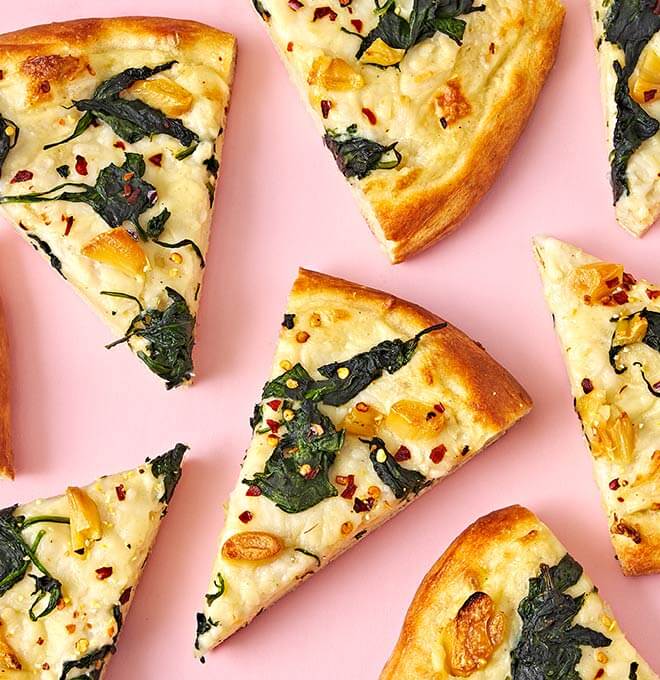 We want you to be happy, so we created Moocho just for you.
When we think about the future of an irresistible plant-based aisle, it includes mouth-watering proteins AND next-level cheese. A cart full of craveable food, made by brands you trust. Moocho welcomes everyone who embraces the wisdom of extra cheese. Explore our collection of cheeses and treats that take your meal just a little over-the-top.
Dairy-Free eating should be fun.
Humans can survive and thrive without a lot of things, but fun isn't one of them. We're not on a mission, we're on a joy ride. We're here to bring happier eating to anyone who wants to hop in.
Comfort foods we crave every day.
Dairy-free eating can and should be fun: that means delicious, accessible and enjoyable food that lives up to the yumminess we've come to expect from the recipes we crave.