Sprinkle with abandon.
Yummier pizza, tacos and mac n cheese are just a few sprinkles away. Moocho Dairy-free shreds power up comfort food favorites with rich flavors, that are like a bear hug for your tastebuds.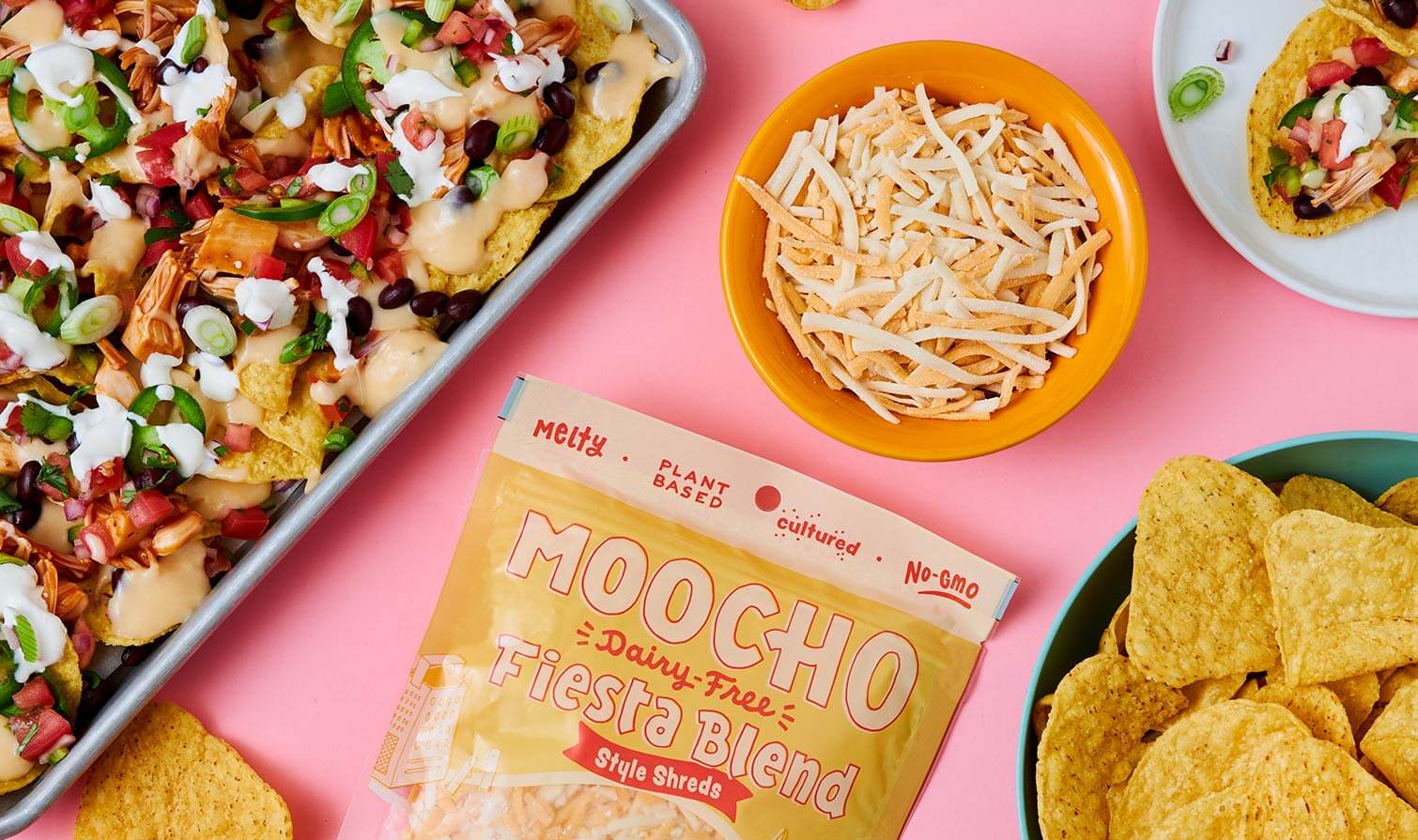 We're just getting started.
We're working our way to your grocery store shelves. Need Moocho cheese sooner? Talk to your store manager about a special order, they've got the power!